Online Martial Arts First Aid Certification
First Aid for Martial Arts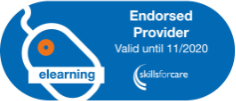 Martial Arts First Aid at a glance
3-year nationally recognised certificate
1 hour and 57 minutes of engaging video training
Video access for 8 months
Printable wall certificate
CPD time credit conformation
Follows latest UK Resuscitation and ERC guidelines
Includes manual & other downloads
Free weekly video refresher
Evidence Based Training certificate
100% online or add a skill session with a certified instructor
Videos include subtitles
Course manual available in the following languages: English, Spanish, Polish, Russian and Arabic
---
This course is specially designed to cater for the injuries that could occur with martial arts training and classes. Covered in the courses are different subjects that would apply to any martial arts sector. The course is ideal for instructors and students.
Martial Arts by its nature presents a risk. When carried out correctly, the injury does not usually happen, but in the case where it does, the responsible precaution is for everyone to have a basic understanding of what to do. This course covers injuries, including contact injuries, cardiac arrest, as well as illnesses like an allergic reaction. First aid is an easy skill to learn, and the training is delivered in a series of short videos with knowledge review questions to increase understanding. All the videos are filmed in a martial arts setting and based on real problems that you may face.
This online course offers a flexible training delivery, but if you want a practical part, we have a network of approved instructors who can deliver a skill session after you complete the online course. If you want a class course in your club, please contact us.
We also offer a more comprehensive course for Martial Arts Instructors.
What People are Saying What people are saying about this course

"I watched this video which is extremely helpful and it is very simply to understand. It is brilliant for martial arts Instructor like myself to be able to complete this course rather quickly which is very satisfying. I would very strongly recommend it if anyone wants to learn this course. "

- Paul, Lead Instructor from Wiltshire

"Simple and concise. Good short discription of each possible incident and they get to the point. Very useful indeed. I would use this program again for sure."

- sam, Martial Arts Instructor from sussex